In this blog, we share 10 valuable tips from real shippers to help you navigate the challenges of your first shipment. We cover topics including:
Essential documentation
Avoiding hidden fees
Navigating customs
Planning your first shipment? We understand how daunting that can be. Wouldn't it be great if you could hear from people who have been there, done that, and bought the t-shirt? 👕
We asked our most experienced shippers to share their top tips for anyone starting out on their shipping journey, so wanted to start by giving a shout-out to these super shippers who shared their knowledge:
Tip #1: Doc-u-magic
From commercial invoices to packing lists to certificates of origin – the paperwork involved in shipping can sometimes feel like an endless carousel. Among all our shippers, one recurring theme stood out: the importance of maintaining organized documentation.
Tim Santoro from Mouthwatch says, "having the right documents is KEY. Especially when dealing with international customs. Having the right documents for the shipping companies makes the entire process smoother."
Kyle Platt from Plandstudio continues, "Make sure you have all the legal documents for importing products. I missed some initially which created a hassle for myself. Stay on top of all importer records and filings!"
John Wrotniewski from GateKeeperGaming recommends, "ask your factory very clearly for a professional Commercial Invoice that shows price of unit, total price, and even suggested HS code, with each unit and math on its own row. Ask for this file in Microsoft Excel (not PDF) so you can edit it easily when the carrier says something is off or if you need to change the HS code to be more accurate."
There is a wealth of resources on Freightos.com that cover every type of document you might need. We highly recommend taking the time to familiarize yourself with the documents you'll need for your shipment.
Tip #2: Stay ahead of hidden fees
We know the pain is real when it comes to extra charges, especially when they are unexpected. Most cost changes occur if the details provided in the original booking differ from the specifications of the actual shipment, so it's often possible to avoid them with careful measuring.
One shipper advises, "always double check with your supplier that everything has been labeled and packaged correctly. Could be quite costly to correct things once they leave the port."
Michele Demitri from Lenard Healthcare agrees:"have a packing list, if you are importing something ask the supplier for one, it just makes things easier and avoids over charges due to inputting wrong dimensions."
John Wrotniewski adds "ask your factory very clearly for a professional Packing List that shows the total size and weight of each individual pallet, as well as the total number of cartons.
To gain an overview of the most common errors that result in additional charges, click here for tips on minimizing unexpected freight costs.
Tip #3: Keep calm and ship
We know it's overwhelming. That's what we're here for! From our huge resource center to our support team who are available 24/6 on instant chat, we're here to help you plan and manage your shipment with confidence.
Tim Santoro suggests, "always plan for the worst scenario happening. If you need a product here by a certain time, don't always expect the shipment to get here in the earliest quoted window some of the shippers provide. So if possible, plan ahead and get in front of your expected time windows to ensure stress free shipping!"
Kyle Platt writes, "I would be less concerned about the outcome! There's always a little bit of fear booking the first shipment, hoping our products will ship and arrive safely. Freightos is legit along with all of their vetted shippers so there should be no concerns!"
For an instant (and free) freight quote, simply add your origin, destination and basic cargo info here (then come back and keep reading 🤓)
Tip #4: Confident customs
It is advisable to use a customs broker to handle the customs clearance process on your behalf to help avoid costly mistakes and delays.
Michele Demitri advises, "always make sure that customs is taken care of to avoid delays. if you do not have a broker, use Freightos brokers, They will take care of it." One shipper agrees, commenting, "have a broker with paperwork filled out already so it won't hold up processing and booking."
John Wrotniewski gives this helpful tip, "research HS codes yourself. There might be 2, 3, or even 10 HS codes that rightfully apply to your item(s), but one might have a lower import duty associated with it. Your ClearIt agent can help you with this if you log in there and start a discussion in the chat or on the phone."
Still confused about customs? Watch this 5-min overview of customs duties to learn more. You can also estimate customs duty on this handy (and free!) Customs and Import Duty Calculator.
Tip #5: Talk the talk
Moving your goods across the world involves multiple parties. With updates from your supplier, freight forwarder, customs broker and potentially others, it can feel like you're drowning in messages. Clear and concise communication is key, as well as ensuring you're available with open communication lines as needed.
Elis Braga from Hayabusa Fightwear, advises, "communicate effectively with all parties involved: Effective communication is key when it comes to shipping. Regularly update and confirm shipment details, address any concerns or questions promptly, and keep everyone informed about any changes or developments. Good communication will help you avoid misunderstandings, resolve issues quickly, and maintain a positive working relationship with all stakeholders."
One anonymous shipper goes one step further, saying, "continue to build your relationship with your preferred freight partner. They're an invaluable asset that will go the extra mile to ensure your shipments arrive promptly and safely."
Click here for additional advice on how to avoid miscommunication with your forwarder as well as how to make the most of the relationship.
Tip #6: Dodging delays
We've all become accustomed to expecting our shopping deliveries asap, but with international shipping it's not that simple. Preparing in advance can make a world of difference to expected delivery time.
De'Andrew Brown from Dr Killigans suggests, "prepare a few weeks or a month or so in advance. It helps to find the best rate, timeframe, and will give you more peace of mind. If you wait to book a shipment last minute it can cause stress and a lack of options."
Elis Braga advises, "when preparing for your first shipment, it's important to anticipate potential delays and setbacks along the way. Customs clearance, transportation issues, or unexpected disruptions can affect your delivery schedule. By building in extra time and being prepared for such situations, you can minimize the impact and ensure a smoother shipping process."
Tiffany Platt from Shampoo Buddy comments, "always assume the real door-to-door time will be 1-2 weeks more than the estimate and plan accordingly. Even if your container has arrived at the port, that doesn't mean it's ready to be picked up."
Check out this article for more advice on how to avoid shipment delays from our resource center.
Tip #7: Logistics lingo
It can feel like you need to learn a whole new language of acronyms just to move your goods from A to B! One anonymous shipper suggests, "make sure you understand the shipping terms and what they entail. For example, a FOB shipment means that you are NOT responsible for the port charges."
Michele Demitri advises, "make sure that lift gate is selected for heavier shipments, receiving half a ton shipments and realizing that there are no lift gates and you do not have a forklift can be a funny but unnecessary delay".
"If possible, make your entire product including assembly in one location, and ship an entire container at once. LTL shipments are really inefficient," adds Tiffany Platt.
We recommend familiarizing yourself with some of the most common shipping terms before you make your first booking. Bookmark this handy glossary for easy reference throughout your shipment.
Tip #8: Shipshape organization
Embrace your inner scout and be prepared! Store all documentation in an easy to access folder and do your research ahead of time to avoid any unnecessary delays.
"Track all freight details on a spreadsheet. Dollar per unit, date shipped, carrier name, item name and units shipped, etc. This helps with keeping track of the amount of time it takes to ship something and will help you make better decisions later on" suggests De'Andrew Brown.
"Make sure you have researched all the legal documents/licenses you need before they arrive in your destination country. Some documents may take a long time to get approved, such as a European EORI number" advises one anonymous shipper.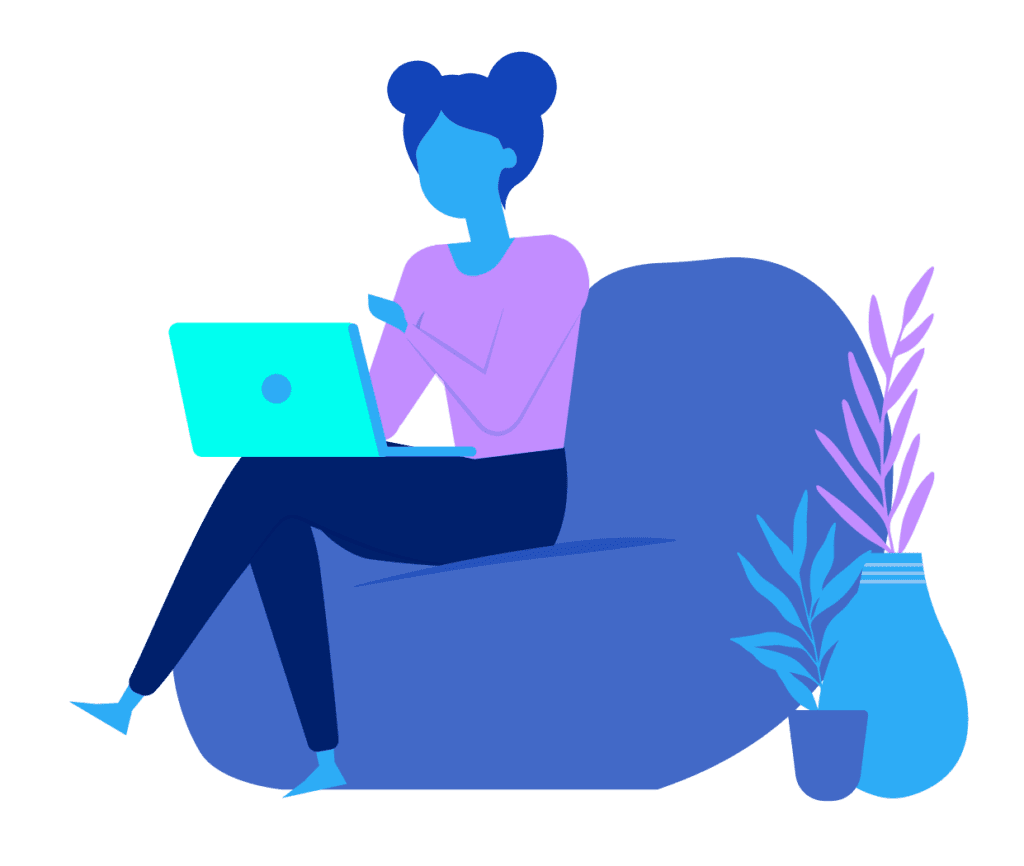 Tip #9: Reviews rule
Tim Santoro advises, "read the reviews first! Your products are important to you and you want to make sure they are with a company that is trusted. Freightos hosts reviews of the several shipping companies they do business with and it's important to read through them prior to making a decision."
We have 7k+ real user reviews of the freight forwarders we work with. Once you're on the results page, simply click on the forwarder's name to view all their reviews.
Tip #10: Freightos all the way
We're not one to brag…but Freightos simplifies and handles a lot of the headaches for you. Don't just take our word for it! See what our customers think.
One anonymous shipper comments, "wish we would've started using Freightos earlier! Really streamlined the process on all international and domestic shipments."
Kyle Platt emphasizes the importance of consolidated communication in the platform, saying, "keep all communication within Freightos. Anytime you email the shipper directly it can confuse the communication tracking for future purposes. Better to just keep all communication within the platform."
We hope we've inspired you with a bit more confidence as you embark on your shipping journey. And don't forget, we're here for you, 24/6, for any questions you may have.
Ready to search, ship and manage your freight in one place?