Freightos for Amazon Importers

Streamline Your Imports
To Amazon FBA
Scale your Amazon business effortlessly with our user-friendly freight platform for instant comparison, booking, and management.

Competitive FBA rates to global fulfillment centers
Compare quotes from 45+ providers for air, ocean, and trucking freight instantly. Enjoy the ideal combination of price and transit time, directly delivering to Amazon Fulfillment locations worldwide, including predefined Amazon warehouses.
Packed with functionalities that drive Amazon sellers towards success
Effortlessly navigate FBA requirements using tailor-made workflows designed specifically for Amazon sellers. Simplify inventory replenishment with streamlined processes for tasks like palletization and labeling. With the assistance of our freight forwarders, both small and large, who specialize in delivering to Amazon fulfillment centers, you'll never miss a drop-off appointment again.
Unparalleled visibility and control over every FBA shipment
Your Amazon Seller account depends on in-stock inventory and on-time delivery. Our refreshingly simple logistics management platform puts your shipments destined for Amazon warehouses at your fingertips with on-demand tracking, live updates, and proactive issue resolution from providers you can trust.
Amazon FBA Pricing
With data from thousands of weekly pricing points from freight forwarders, we've developed a weekly index of freight prices including for Less than Container Load (LCL), Full Container Load (FCL), and air cargo, from major export cities in southeast Asia to the most popular Amazon fulfillment centers in the US.
Why Freightos for your FBA Imports & Freight Shipping?
Freightos makes shipping your product inventory to Amazon efficient, reliable and more competitive, giving you the buying power and support of a Fortune 500 importer. By combining logistics technology, FBA expertise, and round the clock support, Freightos ensures transparent freight quotes and real-time operations, right in your browser.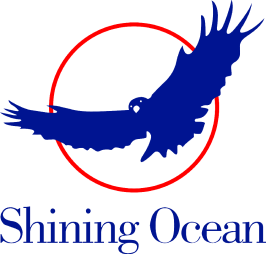 Freightos democratizes business. Anyone can start an eCommerce store without having to worry about being a logistics expert.

Dan Otto,

Head of Operations
Ready to start comparing rates instantly across multiple forwarders?