China is a major manufacturing hub and also a great potential market for exporting goods.
If you're thinking about exporting from China to the US, familiarizing yourself with the rules and regulations can help avoid snags and keep your goods moving smoothly.
Exporting & importing goods from China
A flourishing business ecosystem, robust logistics network, efficient supply chain management, and currency regulation practices all make exporting from China relatively manageable for – and very attractive to – global shippers.
Here's an overview of the latest trends in exporting and importing from China.
China exports in 2023
After a trade slowdown triggered by COVID-19 shutdowns, China has recovered, with exports expected to grow by double digits in 2022.
Here are some key highlights of China's exports in 2022:
In June 2022, China's total export value reached $331.3 billion
China's exports rose by 17.9% month over month by the first half of 2022
Export growth figures for June 2022 exceeded the market forecast by 49%
The US, Hong Kong, and Japan were among the top export destinations
China export license
An export license is a government document that authorizes a supplier to export certain goods and commodities from China. Hazardous or prohibited goods require special export licenses.
Getting a China export license
Suppliers in China are generally responsible for providing the export license for your goods. Check with your supplier to ensure they will provide one.
What if your supplier doesn't provide an export license?
Some small suppliers do not provide an export license – which allows them to avoid bureaucracy and extra costs. If this is the case, your freight forwarder will need to arrange one, which means an additional cost to you.
According to Freightos data, 10% of freight charges added after booking result from missing export licenses.
Procedures and documentation for exporting from China
To ensure smooth exporting from China, you'll need some specific documentation, as well as providers that can handle all the details.
What expertise does your forwarder need to move your goods out of China?
When exporting from China, choose an experienced supplier that can provide the documents relevant to your commodity, and is familiar with any restrictions. Without this first step, your freight forwarder will face difficulties moving your goods; with it, your export will move much more smoothly.
Choose a freight forwarder for your export with expertise in shipping on the routes from China that you need, as well as China-specific procedures, documentation, and export restrictions. Your freight forwarder can let you know if any documentation is missing and help you file everything on time.
You'll also need a customs broker to handle the customs clearance process on your behalf. Most forwarders provide customs brokerage as an add-on to their services.
Looking for a forwarder for your China export?
Documents needed for exporting goods from China
Here are the documents shippers typically need to export from China: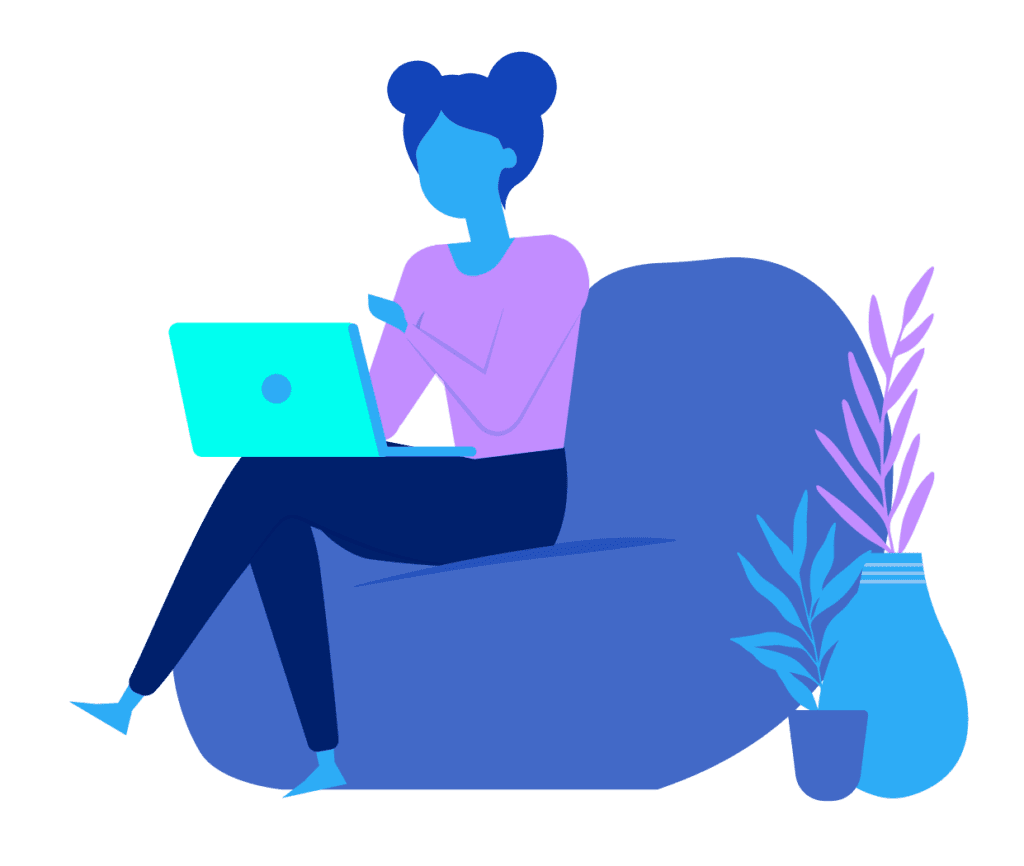 Export license
Commercial invoice
Packing list
Certificate of origin
Bill of exchange
Insurance certificate
Purchase order or letter of credit
Customs bond
Customs entry documents
Certificates from partner government agencies in case of special goods such as food items, cosmetics, or electronics
China export restrictions
China has an export control law (EC Law) that restricts the export of certain types of goods and commodities. These mainly include nuclear products, military goods, and dual-use items.
Trade control measures take several forms, from increased taxes to extra duties levied on such products. Here's more information on restrictions on exports from China to the US.
To avoid delays and penalties, work with trusted forwarders with experience navigating Chinese export processes.
Products banned from export from China
China's Export Prohibited and Restricted Technology Catalog prohibits the export of 33 technologies from the country without a government license. Some of the key technologies included in the list include:
Telemetry coding and encryption software or hardware
Artificial intelligence
Cryptography and security tech
Advanced defense tech
Now, let's switch coasts – what do you need to know about getting your goods into the US? Read on.
How to import from China
The US imported $540 billion worth of goods from China in 2021, with $223 billion worth of imported goods between January to May 2022.
Here's what you need to know to import from China.
US import taxes, duties, and tariffs on goods from China
Clearing customs – and paying customs duties – is a crucial aspect of importing goods from China to the US.
The taxes and duties levied on your imported goods mainly depend on two factors:
Country of import (in this case, China)
HS code of the product. This code classifies your goods, letting the US authorities know what kind of product you are importing, and how much duty you owe.
Customs and Border Protection (CBP) agencies calculate duties when goods arrive in the US. The calculation is a percentage of the amount you paid for your goods.
To estimate how much you will owe in customs duties on your imports from China, look up the HS code of the product, and check to see if your goods are subject to tariffs.
Learn more about customs here.
China import tariff rates 2023
Tariff rates are subject to several factors, including supply chain fluctuations, global events, and regulations issued by different countries.
In 2018, the Trump administration announced new tariffs of a hefty 25% tax on $50 billion worth of Chinese imports. Stages two and three in the following year covered an additional $200 billion worth of imports. The US government had planned to impose an additional stage four tariff in 2019, but then reached an agreement with China to postpone the tariffs indefinitely. Under the Biden administration, trade tensions have eased somewhat; however, section 301 tariffs remain intact.
Check with your forwarder to see if your goods are subject to tariffs.
Documents needed for import to the US
In order to import from China to the US, work with your forwarder to make sure you have all the correct documentation. Here are some of the most common ones:
Importer Security Filing (ISF)
Bill of lading
Commercial invoice
Packing list
Certificate of origin
Delivery form
Customs bond
Insurance
Partner government agency certificates (if applicable)
Arrival notice, among others.
In most cases, your providers handle these documents and you will probably never hear about them. If you are asked for any documents, check with your freight forwarder to see what you need and who should provide it.
Top products to import from China to the US
Electrical components, transport equipment, and technology goods are some of the most imported products from China. Here are the top 5 products imported from China to the US:
| | | |
| --- | --- | --- |
| Products Import from China to the US | Value | Year |
| Electrical, electronic equipment | $135.12B | 2021 |
| Machinery, nuclear reactors, boilers | $115.64B | 2021 |
| Toys, games, sports requisites | $40.42B | 2021 |
| Furniture, lighting signs, prefabricated buildings | $31.45B | 2021 |
| Plastics | $27.05B | 2021 |
Other profitable goods to import from China also include:
Mobile phone accessories and components
Wireless devices
Plastic items such as containers and toys
Agricultural products like fertilizers
Cosmetic products such as face masks and rollers
Auto parts
Clothing and footwear
Home decor products such as lamps and lighting
Before importing from China to the US, always check for restricted or prohibited items to avoid any hassles during shipping.
Products restricted from import from China to the US
If you're planning to import goods from China, check that your items are not prohibited or need additional compliance and documents.
Some items subject to particular compliances are:
Arms, ammunition, and all kinds of explosive items
Disease-infested flora or fauna
Illicit drugs
Food items (raw or prepared)
Wildlife and fishes
Dog and cat fur
Other items that are harmful to the interests of the nation
This applies to both export regulations in China and import regulations in the US, and in much of the developed world.
Freight incoterms for China
When exporting or importing from China, choose the incoterm that works best for your shipment. Incoterms can affect charges, so discuss the different options with your supplier to explore what makes the most sense for you.
Here are some commonly used incoterms:
Used only for ocean freight, this incoterm means all the responsibilities and liabilities of the supplier end once the goods board the vessel. It's a good choice if you want more control over the shipping process and freight cost.
This means responsibility for the goods transfers to the buyer right from the warehouse, long before vessel loading. That is, the buyer takes charge of end-to-end transportation of the goods. This option is more suitable and less risky for more experienced shippers.
With FCA, the buyer assumes responsibility for the goods once the supplier has packed and transported the goods to an agreed-upon location, usually a port. In this case, the buyer gets control of the goods earlier than when using FOB.
Some other lesser-used incoterms include DDP (Delivered Duty Paid), CIF (Cost, insurance, Freight), DAP (Delivered At Place), CIP (Carriage and Insurance), and CFR (Carriage and Freight).
Export procedures in China can be a little tricky to navigate. Opt for experienced freight forwarders and logistics partners to make it efficient and hassle-free.
Looking to ship from China to the US?