Freightos.com
Get Free, Instant Freight Quotes
Freightos.com is a global freight booking platform with thelargest online, real-time database of freight quotes available across over 40 providers.
Compare Shipping Quotes Online
Compare freight shipping quotes directly from 40+ freight forwarders in seconds.
Never get surprised by hidden costs again. Every fee and charge is included upfront.
Breeze through the full shipment, with round-the-clock support and live track-and-trace.
But don't take our word for it. Read our freight quote reviews here.
Ship smoother on the online freight marketplace
Instantly compare air, ocean, and trucking freight quotes from 75+ providers with the perfect balance of price and transit time.
Refreshingly easy logistics management with milestone tracking and proactive issue resolution from vetted providers you can trust.
Our Freight Team is available to help with every step of your shipment process, from documentation to delivery specifics.
Proven across nearly one million cargo bookings
The freight quote was fantastic, the follow-up I got from was FABULOUS, and they got my shipment here QUICKLY!

Dave Korpi,

Tactical Flow Meter | Salinas, CA
Freight forwarder quotes
Go global easily with air, ocean, and trucking freight rates. Compare hundreds of freight forwarder quotes online for any shipment with powerful pricing algorithms, be it port-to-port, port-to-door, or door-to-door. With dozens of freight forwarders competing for your business – both domestic and cross-border – you'll get the most attractive price and route for every shipment
Instant freight shipping quotes
What if freight just worked? With Freightos, thousands of importers regularly ship pallets, full containers (TEU or FEU), boxes, and crates, by air, ocean, or truck. All with instant freight quotes to help you work smarter.
Global freight quotes from experts
We make it our business to support your business. Our support team of freight experts is on-call 24 hours a day to help you navigate documentation, freight specifics, and challenges that may arise so you can get the best international freight quote for your shipment.
Free freight quotes with refreshing transparency
Before Freightos, something as simple as obtaining a freight quote took days, with dozens of fees and no service accountability. With Freightos, you can receive free freight quotes, compare hundreds of instant freight shipping quotes with all-in shipment fees, and know exactly what level of service you're getting every time. It's simple free freight services that modernize the global shipment process for new and seasoned shippers.
Why Freightos?
Freightos makes comparing and booking international freight quotes more US efficient, reliable and more competitive, giving you the buying power and support of a Fortune 500 importer, right from your browser. By combining logistics technology, expertise, and over 75 of the world's top logistics providers, Freightos ensures transparent freight quote comparison and shipment management, right in your browser.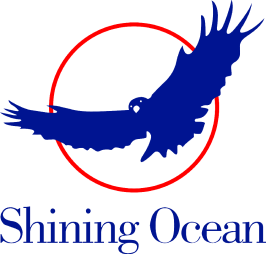 International Freight Made Simple.
Compare Freight Quotes in Seconds